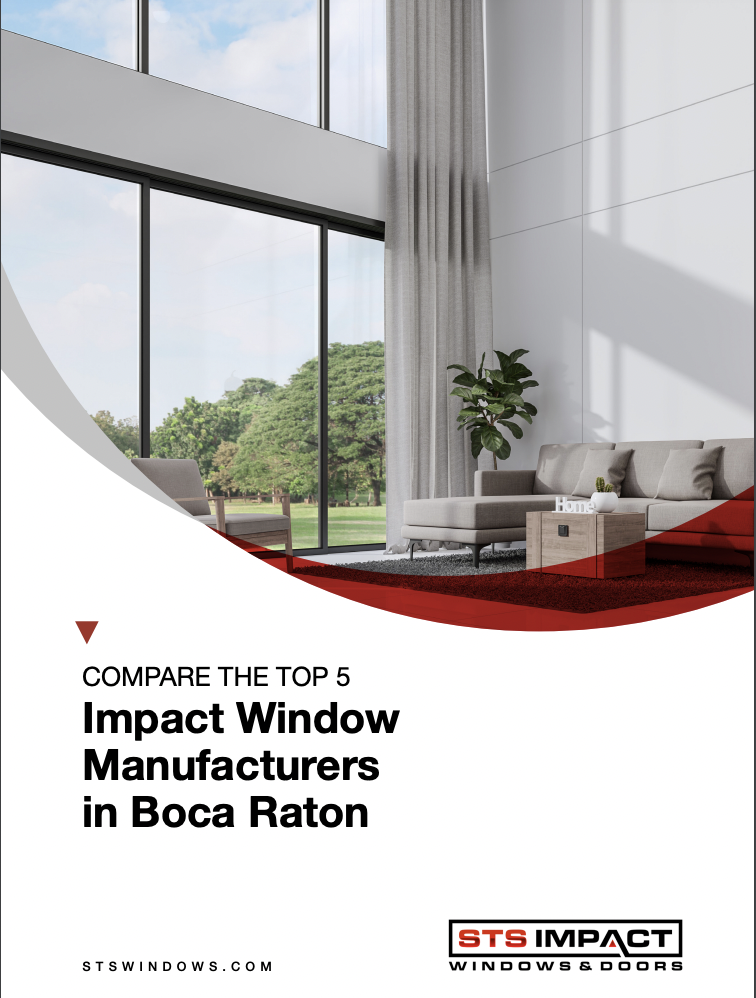 Download the Free Guide
Considering adding impact windows to your home?

You're making a great decision – here's why. Impact windows protect from hurricanes and other severe weather conditions and can also help reduce energy costs. That's why so many homeowners in Broward and Boca Raton are choosing impact windows to improve their property value and safety.

But with so many different brands on the market, how do you know which is right for you? We've created this comparison guide to help make your decision easier.